Meet Our Dentists
Our dentists at Ferris Lane Dental in Barrie are here to provide you with comprehensive dental services. Meet our dedicated and friendly dentists today!
---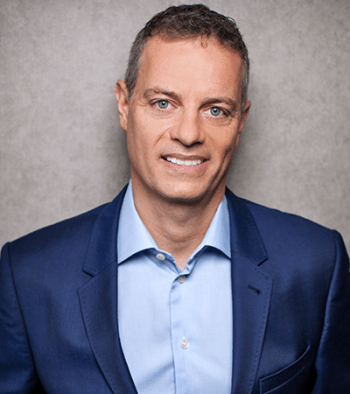 Dr. Shy Raubvogel
Dr. Shy Raubvogel did his undergraduate degree at University of Western Ontario and his Doctor of Dental Surgery degree at University of Toronto graduating in 1995. Post graduate courses at the Las Vegas Institute of Cosmetic Dentistry, and University of Michigan Dental School, are just a few highlights to his continued pursuit of dental excellence and his efforts to stay on top of the latest and greatest that Dentistry has to offer.
Dr. Raubvogel prides himself in providing patients with comprehensive dental care with a uniquely refreshing attitude and outlook. He and his team are dedicated professionals and each member has a distinctive blend of caring, artistic sense and expertise. He encourages open communication and is committed to each individual's long term health goals, by helping patients develop a strategy for optimal health.
Dr. Raubvogel personally invites you to come and see our state of the art, friendly and professional clinic.
---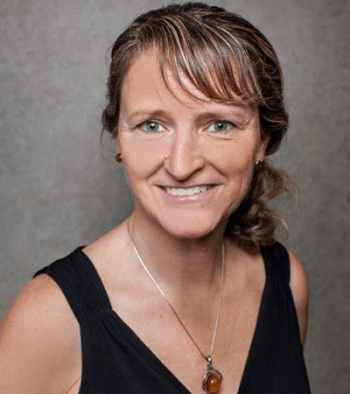 Dr. Kathleen Martin
Dr. Martin has been practicing in Barrie at Ferris Lane Dental since 1993. Providing dental care in a comfortable and pleasant atmosphere are priorities for her, as she knows how intimidating dentistry can be. Together with her dental team of experts, they find great satisfaction in providing the individualized care required to ensure each patient receives optimal dental health.
Dr. Martin is diligent in her pursuit to stay current in providing the profession's leading dental care procedures while utilizing the latest technology, supplies and equipment. To that end she attends several conferences covering many areas of dentistry.
Dr. Martin is a University of Toronto graduate, earning her Honours Chemistry and Biochemistry degree. Her passion for dentistry led her to New York State University, where she completed her Doctor of Dental Surgery, followed by her residency at Toronto General Hospital.
Dr. Martin considers her patients to be members of the Ferris Lane Dental Family and treats them as such. She feels it is extremely important for patients to make informed dental choices with all the information necessary. Dr. Martin and her team always welcome new patients to her practice.
Dr. Martin lives in the Barrie area with her two daughters. In her spare time she enjoys yoga, art, and the theatre.
---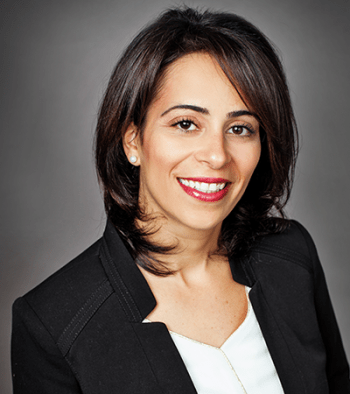 Dr. Reem Kakish
Dr. Kakish graduated with a Bachelor of Dental Surgery from Jordan University of Science and Technology in 2005, and then proceeded to the University of Western Ontario to complete a Doctor of Dental Surgery Degree.
In 2005, Dr. Kakish entered an internship program in the Royal Medical Services Hospital in Jordan which focused on providing comprehensive dental care and support.
Passion for dentistry runs in the family, following in the footsteps of her mother. She enjoys working with both children and adults.
Community involvement has always been an important component of her life and has enjoyed her time volunteering with the Rotary Club of Richmond Hill.
---
Dr. Karina Roth
Dr. Roth received her DDS from the University of Buenos Aires, Argentina in 1989. She became an Endodontist in 1995 (Ministry of Public Health) and re-certified in 2001 (Argentinean Association of Endodontists).
After moving to Canada, between 2005-2008  she re-certified in Canada obtaining her Master of Science degree and certificate in Endodontics from the University of Toronto in 2011.
---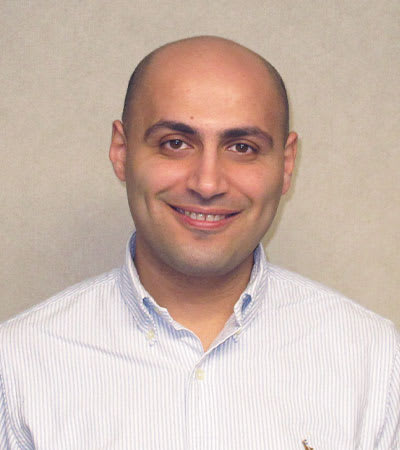 Dr. Steven Wahba
Dr. Steven Wahba graduated from El Minia Dental School University of El Minia-Egypt in 2006. He took one year internship In El Minia Hospital of Dental and Oral surgery in 2007. He Practiced in Military hospitals and International E-IGouna Hospital for 7 years.
In 2014 he moved to Canada as Skilled worker immigrant. He completed National Dental Examining Board of Canada in 2016. Currently he is a member of the Royal College of Dental Surgeons and Ontario Dental Association. He took advanced  courses  in  Restorative· & Cosmetic dentistry, Surgery and Root Canal.
Dr. Wahba has a gentle and compassionate approach. Sensitive to patient's needs that his aim is to provide patient-centered dental care ensuring optimum health and patient satisfaction. He is dedicated to the profession and practices all aspects of general dentistry with a special interest in Restorative & Cosmetic dentistry, Surgery and Root Canal.
---