Professional Teeth Whitening in Barrie
Ferris Lane Dental offers Zoom® chair-side teeth whitening treatment and tray whitening to help you reach your oral health goals.
---
What is teeth whitening?
Teeth whitening (or bleaching) is a simple, non-invasive dental treatment used to change the colour of natural tooth enamel and is an ideal way to enhance the beauty of your smile.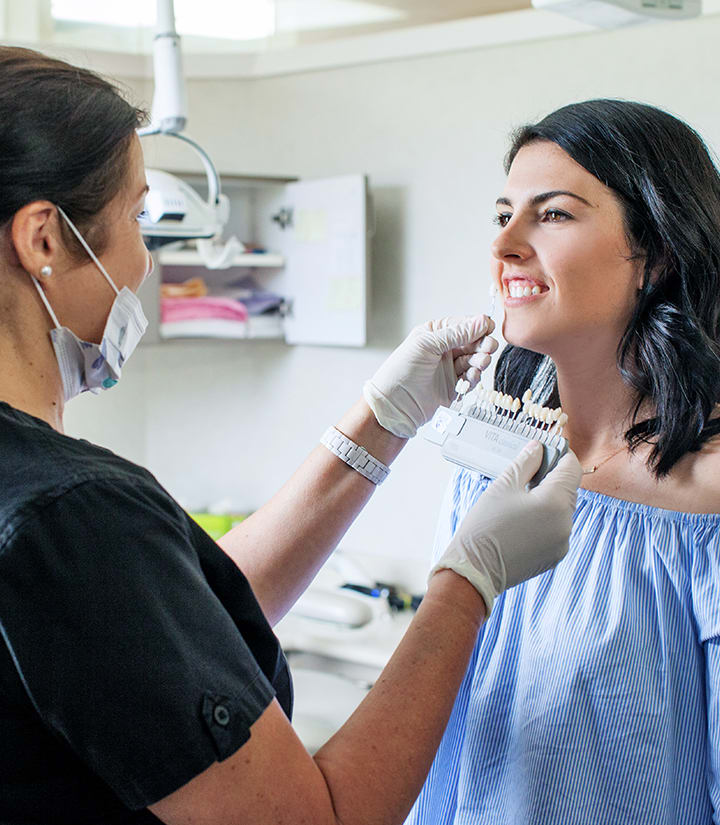 Teeth Whitening in Barrie: How does it work?
Your enamel is the outer-most layer of your tooth. The natural colour of your tooth is a reflection of the light and the materials under your enamel. Some factors that affect the colour of your teeth are:
Smoking
Drinking coffee, pop, tea and wine
Dental hygiene
Aging
Your tooth enamel can be stained and cause discolouration or a tooth could be darkened due to trauma. Teeth whitening targets these surface stains for aesthetic purposes.
How much does teeth whitening cost?
Depending on your method of treatment, teeth whitening costs can vary. Please visit one of our dental professionals today to discuss which teeth whitening options work for you.
---