Orthodontist in Barrie
Our team of family dentists of Ferris Lane Dental offers patients in Barrie traditional braces, Essix retainers, and Invisalign®.
---
How Does Orthodontics Work?
Orthodontics applies subtle pressure to your teeth that gradually moves them into place so that they are straight and properly aligned. How long it takes varies, depending on factors such as the amount of straightening needed and appliance used.
Why might I need orthodontic treatment?
You may not realize it, but orthodontics does more than change the look of your smile—it makes it healthier too.
Our Barrie orthodontics treatments straighten your teeth.
Not only makes them look great, but also changes your bite.
Teeth that are overcrowded can also be harder to clean.
Orthodontics allows your dentist to provide you with the oral health care you deserve.
What problems can be treated with orthodontics?
Anteroposterior deviations
The discrepancy between a pair of closed jaws is known as an anteroposterior discrepancy or deviation. An example of such a discrepancy would be an overbite (where the upper teeth are further forward than the lower teeth), or an underbite (where the lower teeth are further forward then the upper teeth).
Overcrowding
Overcrowding is a common orthodontic problem. It occurs when there is an insufficient space for the normal growth and development of adult teeth.
Aesthetic problems
A beautiful straight smile may be marred by a single misaligned tooth.
---
What Treatments Do We Offer?
Our orthodontic treatments include traditional braces, Essix retainers, as well as a new treatment option called Invisalign®.
Invisalign® is an orthodontic treatment that gradually aligns teeth using clear, removable aligners. Invisalign® is suitable for both adults and teens! » Learn More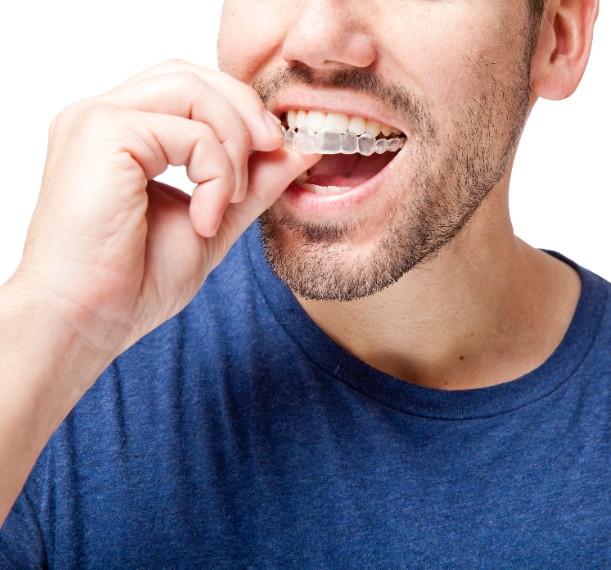 Essix Retainers
Essix retainers are removable retainers that are made entirely of transparent plastic, which makes them less noticeable than traditional wire retainers. Unlike some wire retainers, Essix retainers cover the entire arch of the teeth. 
Essix retainers maintain the intended position following orthodontic treatment, all while providing minor corrections to slightly misaligned teeth if needed.
---
Book an appointment at Ferris Lane Dental, in Barrie, to learn more about your orthodontic options. Request Appointment