Dental Appliances
At Ferris Lane Dental in Barrie, we offer custom mouth guards to help protect your smile.
What is a Mouth Guard?
A sports guard protects your teeth from damage while playing sports. While generic sports guards are available at sports stores, these may not fit properly to your teeth. Ferris Lane Dental offers our patients custom mouth guards, which are fitted exactly to your mouth to provide optimal protection and comfort.
How can a mouth guard protect my smile?
We believe sports guards can help play a preventive role in dentistry for children and adults alike. A sports guard helps to protect your teeth from possible damage while playing sports.
What is the difference between store-bought and custom-made ProForm™ mouth guards?
While generic sports guards are available for purchase at most sports retail stores, they may not properly conform to your teeth and may prove less effective and comfortable that a custom made sports guard.
If you or your child does play sports, a fitted, custom made sports guards can do more than simply protect the teeth but also the mouth, neck and the jaw. In fact, sports guards can also help provide some protection for the head and against sports related concussions.
At Ferris Lane Dental we believe sports guards are necessary equipment for sports with risks of falls or contact with other players or equipment.
How does a custom mouth guard appointment work?
Creating custom fitted sports guards typically involves two dentist appointments. During the first appointment, a mold is made to take an impression of your child's teeth. The impressions are then sent to a lab and during the second appointment, the guard is fitted to ensure full coverage, a snug fit and general comfort in wearing.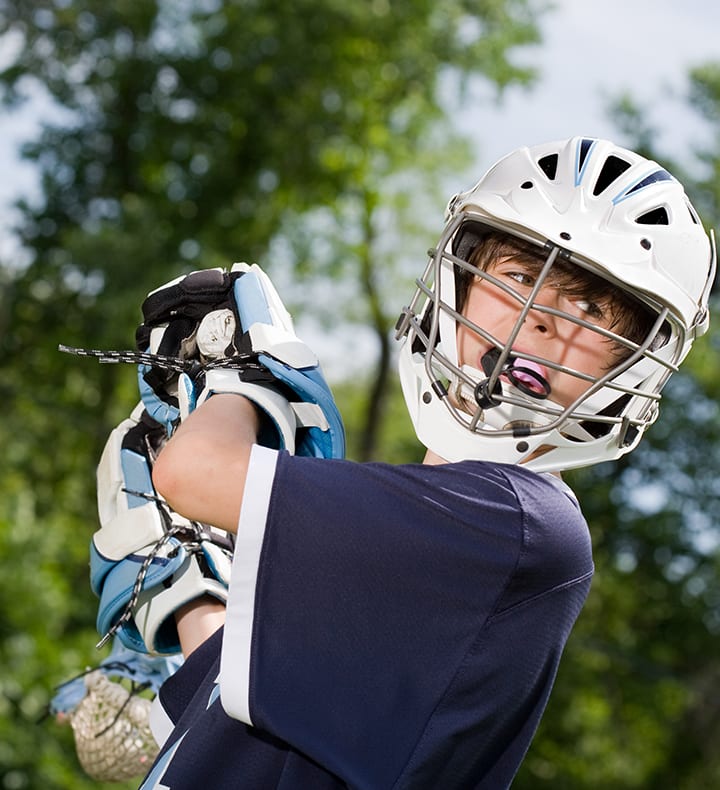 ---